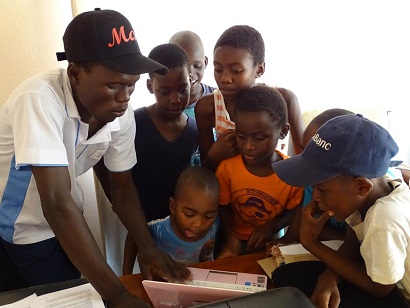 The 'Umhambi Drop-In-Center' offers pupils from the suburbs a meeting place and opportunities to to stay over night. The orphans who are supported by Umhambi and live in Victoria Falls meet there after school or Sunday afternoons to spend time with each other, share their ideas and form some sort of family.
It was a long held desire of Misheck Ngulube, the founder of the project, to set up a computer room for the children to provide access to knowledge and education.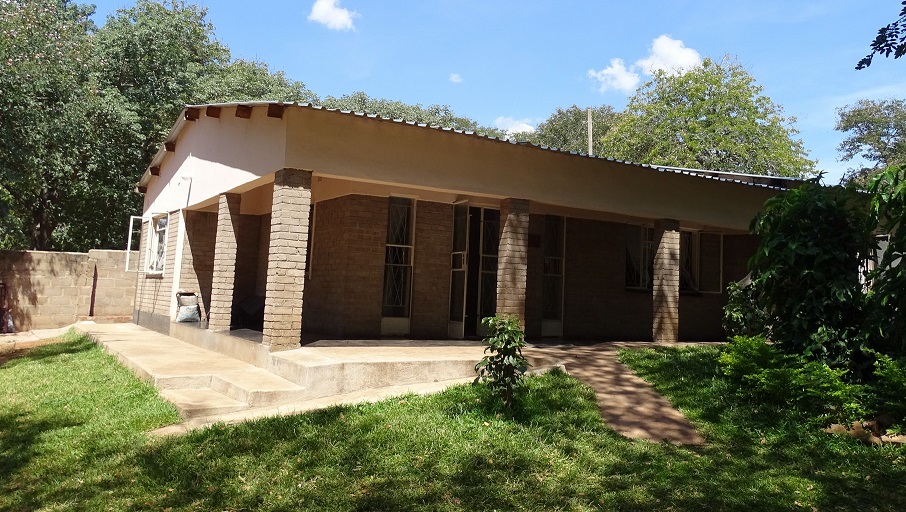 Searching for ways to make it happen I found Labdoo (www.labdoo.org), a voluntary organisation which collects used Laptops and other IT equipment, cleans them and sets them up with educational programs for children. These laptops are given to children in need all over the world. What a wonderful idea, I thought and approached Labdoo. They accepted our application and provided 15 laptops asking only for a small cost contribution.
With the help of our so called "flightpartner" – friends and acquaintances who travelled to southern Africa anyway to spend their holidays – it was possible to bring them to Victoria Falls during the year 2019 without any further costs.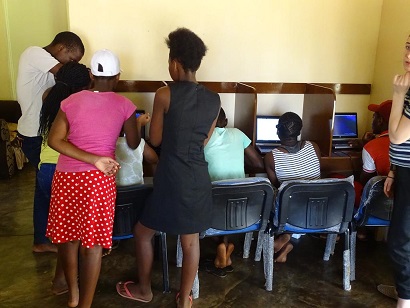 With additional donations we could buy desks and chairs. In October I travelled to Victoria Falls together with my nice Emma and her friend Zita to open officially the computer room. Furniture had been installed shortly before and Emma and Zita started to give the children lessons. Some of the kids had already some experiences with computers, for others it was absolutely new. It was wonderful to see how curios and open-minded the children are. This specific project is now finished, and no further donations are needed.
Gallery: