Umhambi Zimbabwe
Background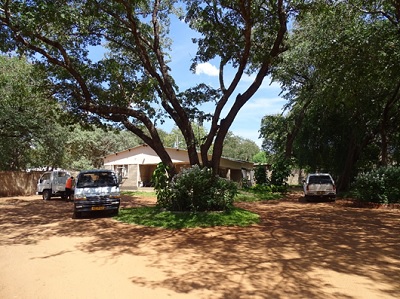 Zimbabwe, like other parts of Africa, has a massive problem with HIV / AIDS. Almost every sixth citizen is infected with the immunodeficiency virus. Many patients do not have access to medical care or related information. So it happens that many patients do not know that they need to protect others from infection. Some of these people die without knowing what disease they are suffering from. Accordingly, children are often born infected or orphaned at a young age. 
Although the government has prevention and treatment programs to contain the pandemic, these measures reach very few infected people on time. Medicines are often not available reliably and in sufficient quantities. 
According to African tradition, orphans are placed with their closest relatives. However, most orphans end up in circumstances where they do not receive the necessary emotional, financial and physical care. They are often used for field work without the possibility of school education. Sometimes the children stay behind in child-run families and are on their own. Provided they are not evicted from their home.
Formation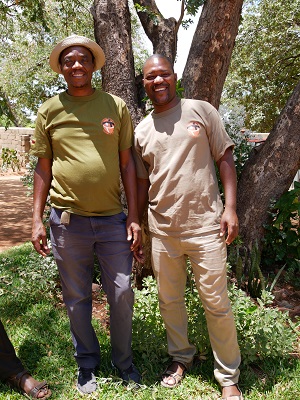 The Umhambi Orphan Project is a private initiative of residents of Victoria Falls, Zimbabwe, founded in 2007. It was launched after a man died in the neighbourhood, leaving his two children without care. Umhambi was founded with knowledge of the problems of omnipresent AIDS orphans and child-led families. The community wanted to ensure the care of orphans, children from poor or child-managed families, and children infected or affected by HIV. The first task that Umhambi took on was the care of the two children left behind.
Unfortunately, one of the two children was already infected with the HIV virus. This case opened the eyes to the many other HIV sufferers in the rural settlements around the city of Victoria Falls. With this awareness, a community developed that wanted to free as many children as possible from their misery. The initiative should not only prevent children from having no possessions, no homes and no access to good education. It should also give them a small hope for a better future.  
The Umhambi Orphan project is home to the so-called Drop-in Center in Victoria Falls. As well as organizational purposes, it serves as a meeting place for the children. In addition, various additional offers (medical care, computer room, leisure activities) have been created over the years.
In the following video, Misheck explains the Umhambo project:
Current achievements and objectives
Support for children is not limited to HIV-infected or orphans. The Umhambi Orphan Initiative focuses on every child without adequate care in terms of health, nutrition, education and general care. A significant part of the work is the basic provision of primary care for children in need. These include:
housing of orphans in families where they receive the necessary care and attention
ensuring nutrition
supply of clothes
medical care including education and supply of HIV medicines
provision of wheelchairs for children with disabilities
provision of school fees, school uniform, books and other learning materials
additional education for children with poor school performance
general organizational and emotional support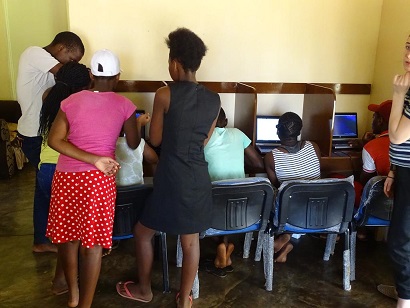 Beyond primary care, Umhambi offers children many other services. The following projects have already been implemented:
"Catch them young" initiative: We think it is important for the children to learn about the nature of the country and how to deal with it properly. That's why camps are organized, from which they undertake professionally accompanied tours through nature. They receive important information about the country's flora and fauna and the influences of humans.
Computer room: See special project "A computer room for the Drop-In-Center"
Sewing machines: Many women involved in the initiative are unemployed. Umhambi provides them with sewing machines to sew school uniforms. These can then be purchased more cheaply than in the usual shops.
The need for further offers is great. For this reason, further projects are planned for the future (see also under Special Projects):
Awareness campaign on children's rights: Although child labour is banned in Zimbabwe, children are being abused as cheap labour. This is due, on the one hand, to culture and, on the other, to ignorance of the legal situation. Umhambi has therefore made it its mission to do more educational work at this point.
Children become adults. Umhambi therefore wants to offer more support for young people in the future in order to prepare them for later working life. A vocational school is planned, in which educational opportunities are offered for both office jobs and aspiring craftsmen.
Impressions: