At the beginning of 2019 I was traveling in southern Africa for a while. On this trip through Namibia, Botswana and Zimbabwe I saw a lot of beautiful places, visited magnificent National Parks and gazed in wonder to one of the seven world wonders, the Victoria Falls. And I met some very kind and friendly people. But the highlight of my travel was a stay in Victoria Falls lasting several days. I was introduced to a very extraordinary project which takes care for orphans in this region. Within these bounds I was allowed to accompany the voluntary working founders of the project on their tour to the schools in the rural area. An extraordinary and very emotional experience.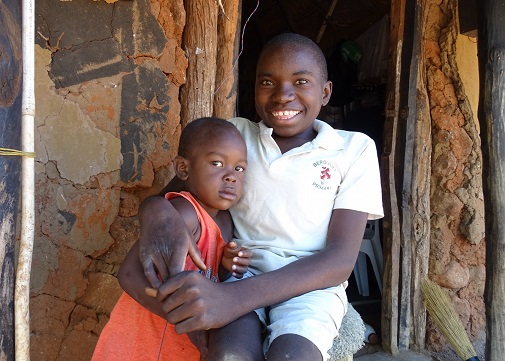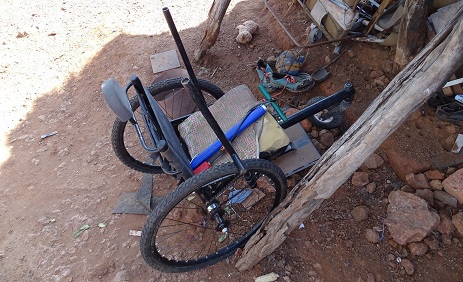 We have been told of a boy who wasn't able to visit school because his wheelchair was broken. Mongiwethu is now 15 year old and suffering from poliomyelitis. He is an orphan and lives with his little brother with his grandparents. As many children in this areas he has a long way to school, in his case a three kilometer long and sandy gravel path through the bush. Impassible when it rains, stony and sandy when it is dry. For some time Mongiwethu is using a "wheelchair" which he can move by using his arms and two long sticks. This is very exhausting and energy-sapping. Needless to say that one feels the desire to get a proper wheelchair for this boy.
So I did some research on this and found a used electric wheelchair which fulfills the requirements. Donations of friends made the purchase and transport to Victoria Falls possible. After being packed up it was shipped all the way to Walvis Bay, Namibia. There were multiple hurdles to overcome at the harbour, until TK Dube, one of the volunteers – god knows how – managed to bring it to Victoria Falls, some 1400 km away.
This project is already finished. There are no more donations required.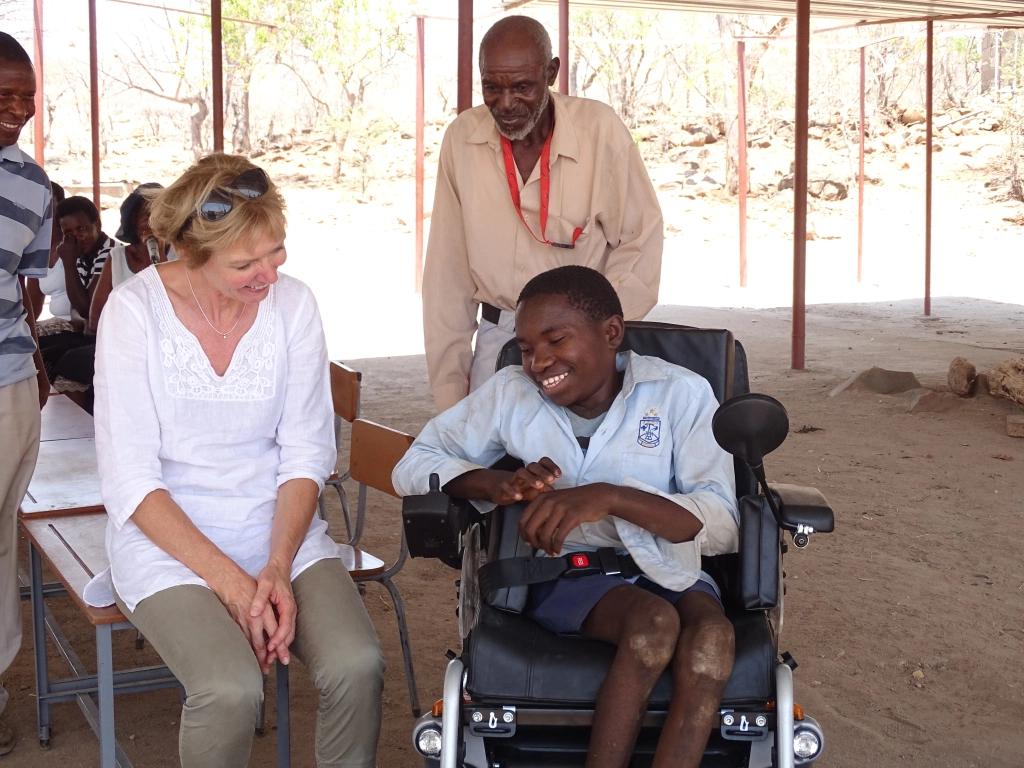 Gallery: