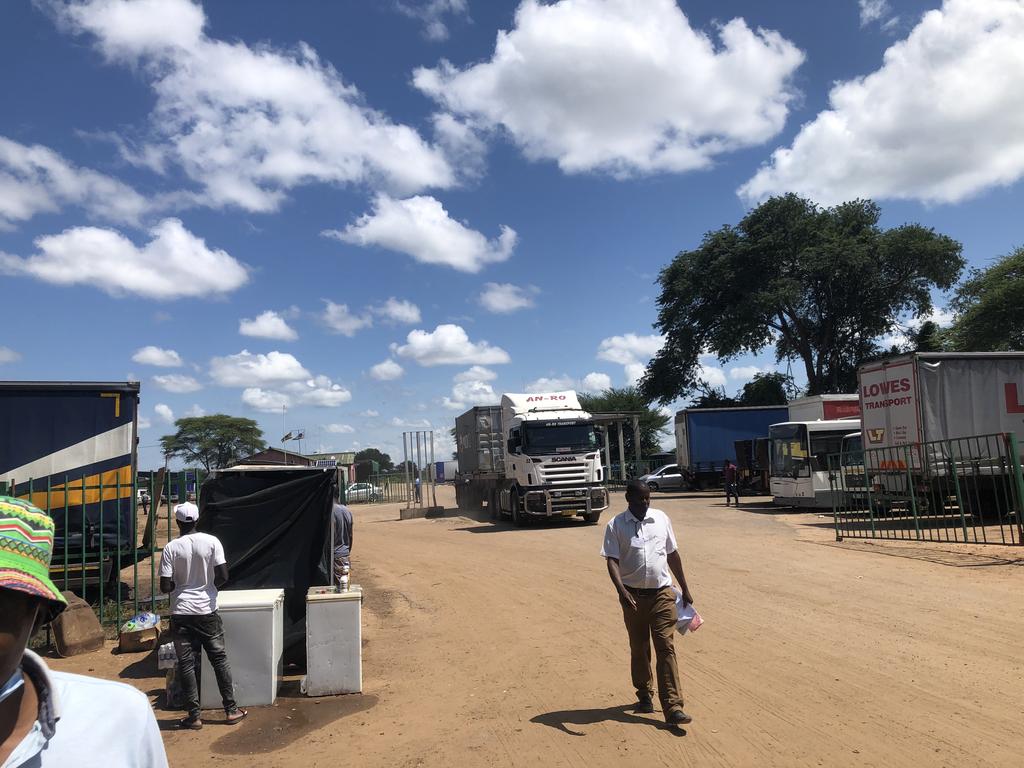 On March 22nd the time had finally come! After a journey of almost three months, our container arrived at the drop-in center in Victoria Falls!
Filled with 9 hospital beds, countless boxes of medical supplies, many bicycles, sewing machines, office equipment, clothing and toys, it left Heidelberg for Africa on December 28th. It travelled by ship from Rotterdam to Cape Town and from there to Walvis Bay, Namibia and overland to Victoria Falls. Both the container and its transport were financed by the Hector Foundation, for which we are very grateful.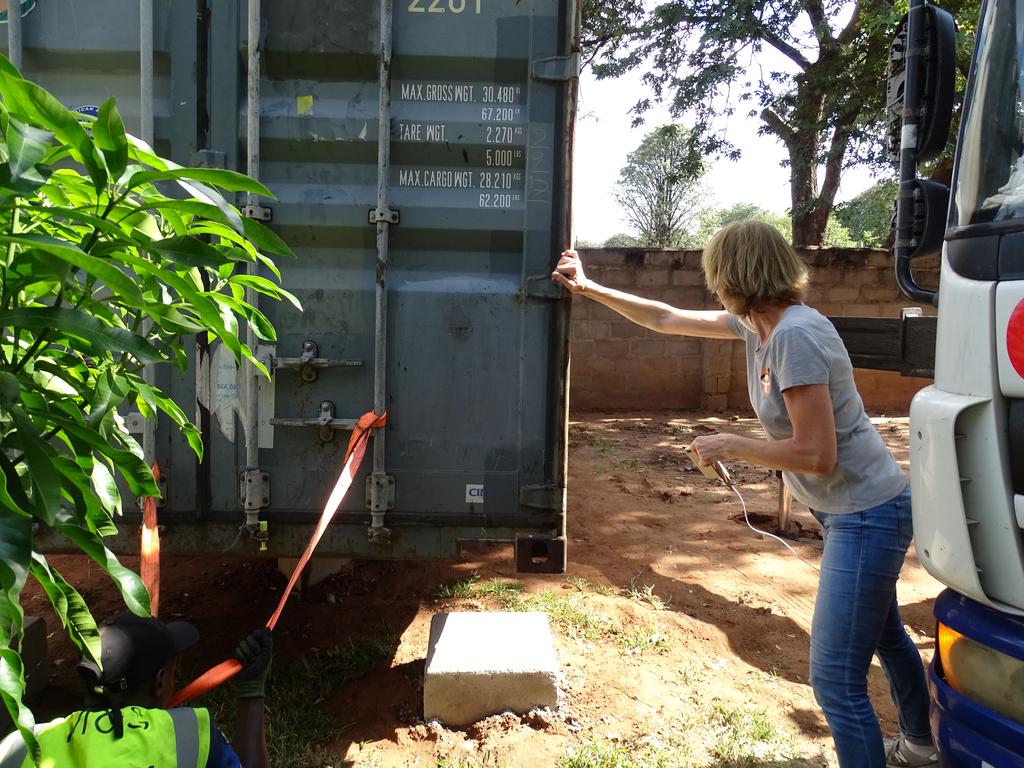 The container is needed as storage space for the bicycles and was therefore placed firmly on a concrete base. Despite, or perhaps because of, Corona, I was able to be there when the container arrived. Both the arrival at the border, and the transport and parking on the pre-cast foundation were exciting. An extra crane had to be hired, which ultimately sank into the sandy subsoil while the container was being unloaded and was only able to leave the site hours later. The next morning it was time.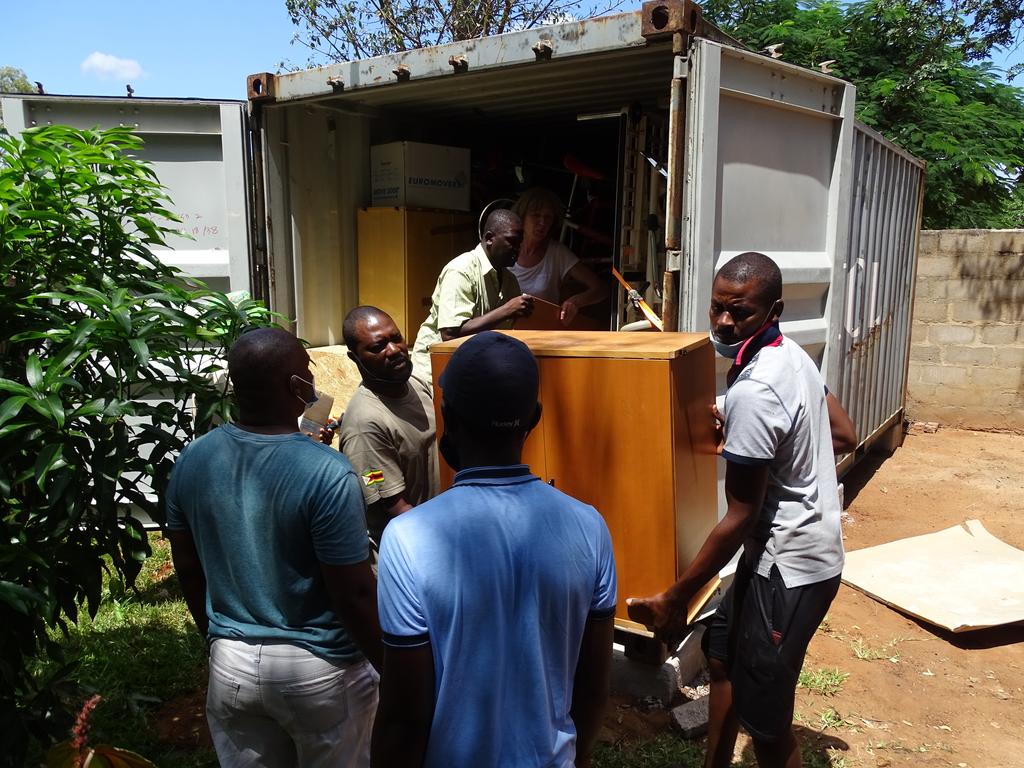 In joyful expectation, especially for the many bicycles, crowds of children gathered, and more followed throughout the course of the day. The joy of unloading and especially trying out the many bikes was huge. Everyone wanted to be photographed with a bike and many of the children asked me to thank the donors in Germany from the bottom of their hearts.
Although the bicycles were by far the most enjoyable items, (and have since then brought about regular bicycle trips as an integral part of the Umhambi leisure program), other relief supplies and donations in kind were no less appreciated.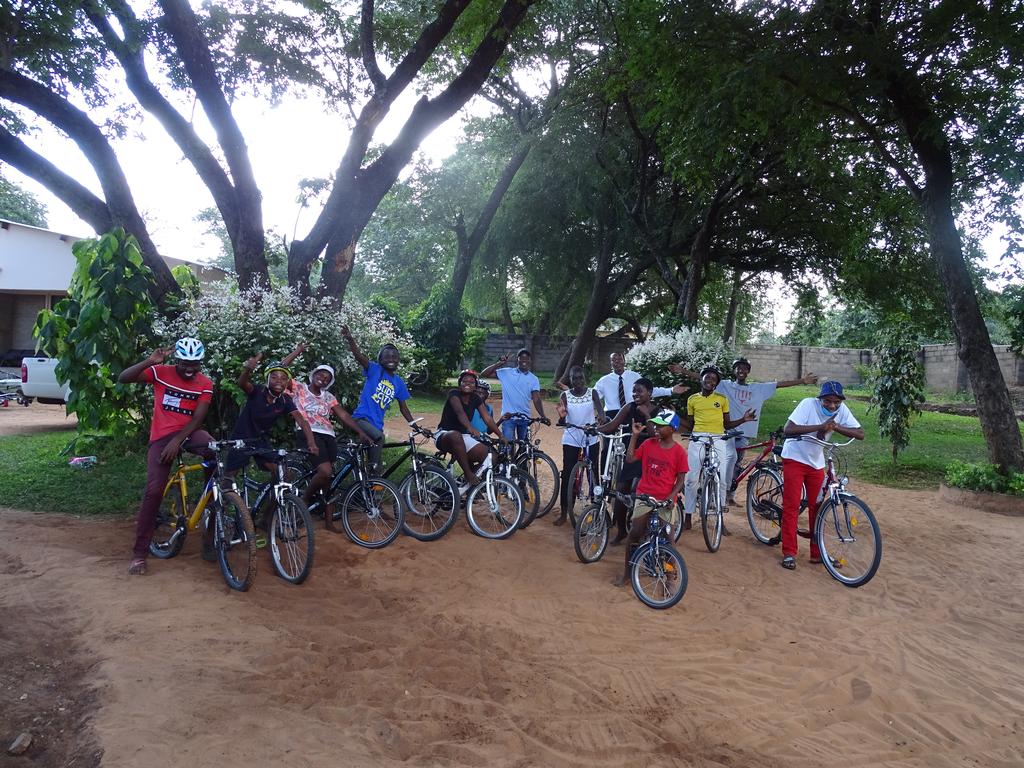 The furniture has taken its place in the office, the e-scooter has found a new and happy owner, clothes, exercise books and satchels have been distributed. The sewing machines are unpacked and are already in use.
Two of the hospital beds have temporarily found their place in the drop-in center. They are to be handed over to a hospital that is still under construction in the foreseeable future together with the other beds. The medical supplies, which made up a not inconsiderable part of the container, have now also been distributed.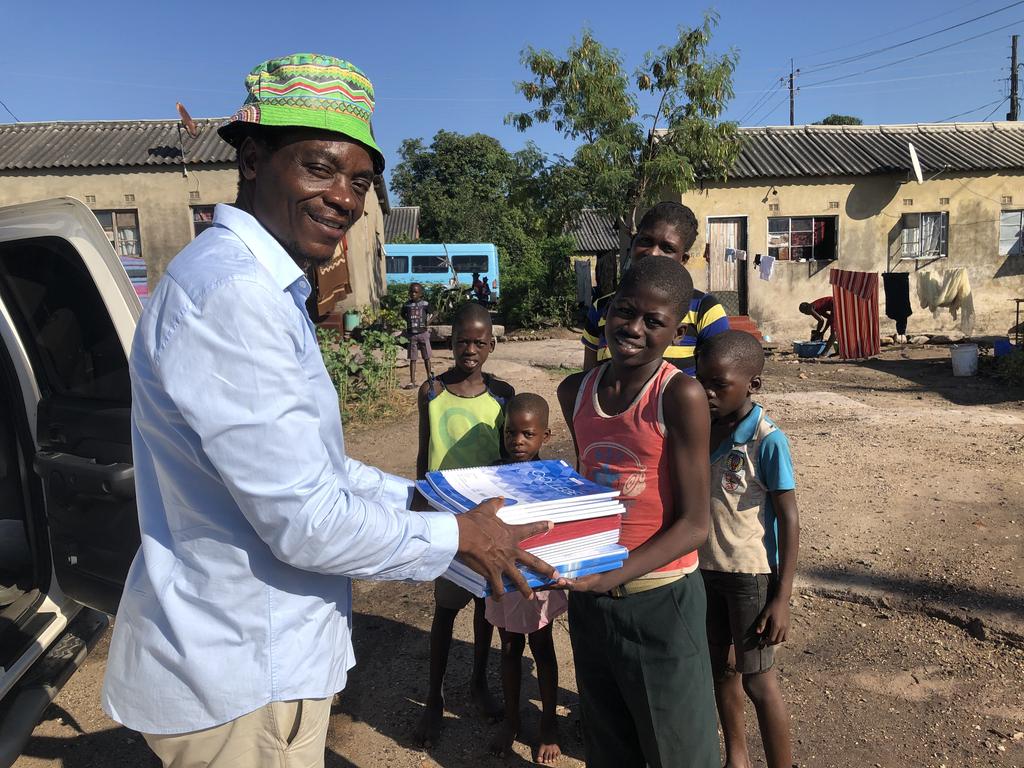 Part of the boxes went to a nurse and supporter of Umhambi, Nurse Albert, who distributes supplies to those that need them. The bulk was given to the director of the hospital in Victoria Falls. As a donor of money and goods, you have made an important contribution to the successful implementation of this project.
We at Umhambi, Children's Fountain of Hope e.V. would like to thank all donors from the bottom of our hearts on behalf of the children and their families as well as on behalf of Misheck Ngulube. THANK YOU VERY MUCH.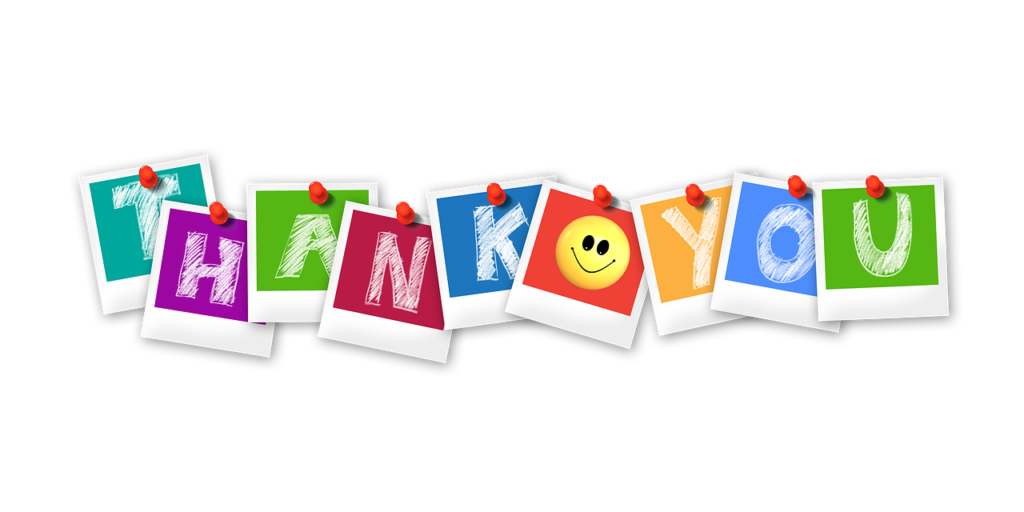 Gallery: